Rough Trade, 1988; reissued by One Little Indian; available
10 tracks, 40:30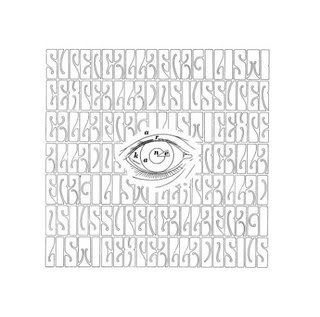 Rough Trade, 1989; reissued by One Little Indian; available
26 tracks, 67:51
It never ceases to amaze me that A.R. Kane aren't well known in the US. This duo (of Alex Ayuli and Rudy Tambala) were capable of some of THE most innovative music of the late '80s. The British press saddled them with the obnoxious moniker "the black Jesus and Mary Chain", which isn't even very accurate. Their early singles were slightly JAMC-ish*, but by the time of their debut LP 69, they were mining far stranger territory. Claiming to be interpreting the style of electric Miles Davis on rock instruments, they actually hit closer to a shoegazer/dub combination that was uniquely theirs. Perhaps Cocteau Twins would be a close comparison, but A.R. Kane are far more trippy and improvisational in nature. In fact, A.R. Kane coined the term "dream pop" just to describe their music! Five of the tracks feature extra instrumentation by other musicians, but this is limited to one or two extras per track. Everything else was programmed and performed by Rudy and Alex. The opening "Crazy Blue" and "Suicide Kiss" show A.R. Kane's versatility nicely. "Crazy Blue" is shoegazer gone pop, with a catchy beat anchoring the soaring vocals of Rudy (who starts off with some interesting glossolalia) and Maggie (his sister). At the other end of the spectrum, "Suicide Kiss" has a heavy industrial-esque beat and lots of feedback; Rudy's vocals here are another perfect match with the music. Other highlights include "Sulliday", with its controlled feedback and pounding drum programming, and the particularly psychedelic "Spermwhale Trip Over" (whose main lyric is the repeated "Here, in my LSDream"!) and "Baby Milk Snatcher" (the dub influence is especially apparent here). None of these ten songs has a wasted note, and if they had released nothing but the singles and this, they still would have had an impressive catalogue.
As it happens, 1989's "i" was a bit confusing. First off, the tracklist was divided into four suites of four songs, each represented by a card suit. There were also ten "jokers" ranging from five seconds to one and a half minutes. These interludes are mostly weird bits of noise and/or atmosphere (and they mostly fall in the thirty seconds or less range), but they are fairly entertaining. The songs themselves showed Alex and Rudy tackling a wide variety of styles. To be fair, they mostly succeeded. The unusually poppy first suite has some catchy winners in "A Love From Outer Space" and "Crack Up". However, "Snow Joke" and "What's All This Then?" are obviously weaker; the former sounds too much like generic late '80s dance music, while the latter sounds like a watered-down 69 outtake. The rest of the album gets better as it goes along, with plenty of unique pop ("Miles Apart", "Sugarwings"), moody psychedelia ("Conundrum", "Honeysuckleswallow), and high-octane thrash-gaze ("Supervixens", "Insect Love"). The main duo still performs most of the music themselves, but there are more guests here than on 69. The last three tracks are very nicely sequenced. "Sorry" is five seconds of record trickery and sampled dialogue, leading into the wonderfully dubby "Catch My Drift", ending with the sarcastic six-second "Challenge". True, they somewhat overstepped their limits here, but it's still a good album.
Definitely get 69 first, but once that hooks you, "i" should find a spot in your collection as well. The follow up REM"i"XES was a little too poppy for my tastes, and 1994's NEW CLEAR CHILD is a massively disappointing comeback. There has been talk of a singles collection, which is recommended should it ever be released.
*Alex and Rudy had their big break as part of M/A/R/R/S. This collaboration with Colourbox yielded the insanely popular "Pump Up The Volume".